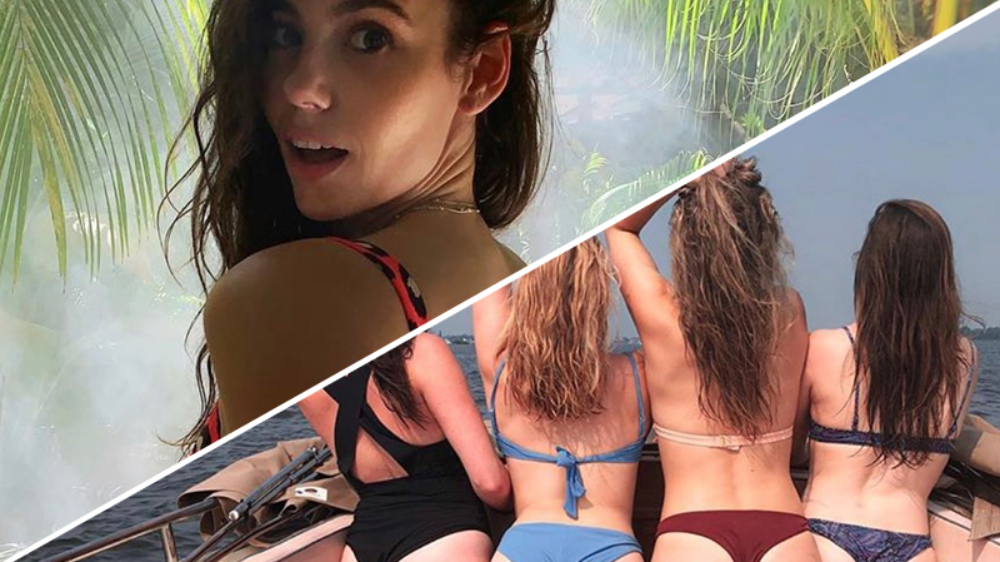 Algemeen
BN'er dump: social media updates die wél de moeite waard zijn (1)
---
Als BN'er hoor je natuurlijk ook een instagram account te hebben tegenwoordig. Lekker aan je PR werken en al je nutteloze crap delen met de rest van de wereld. Want we willen allemaal weten wat en wanneer je vreet, hoe hard je werkt, naar welke dure vakantieoorden je gaat (#sponsored #supervet) en hoe gelukkig je wel niet bent.
Helaas zijn de meeste updates alles behalve interessant en is het zonde van onze timeline om al deze mensen te volgen. Op een paar enkele foto's of video's na natuurlijk, want we vinden het hélemaal niet erg als je mee besluit te doen aan een
bh-loze
zondag, een leuke
photoshoot
hebt of gezellig een stukje gaat varen met je
vriendinnen
. Daar willen we best even een minuutje voor vrijmaken hoor.
De oplossing: een periodieke dump van alle instagram posts van BN'ers die wél de moeite waard zijn om te bekijken. Volgens ons dan, want we blijven tenslotte toch mannen. We trappen af met nummer #1!